See Authentic Native American Dancing at the Intertribal Powwow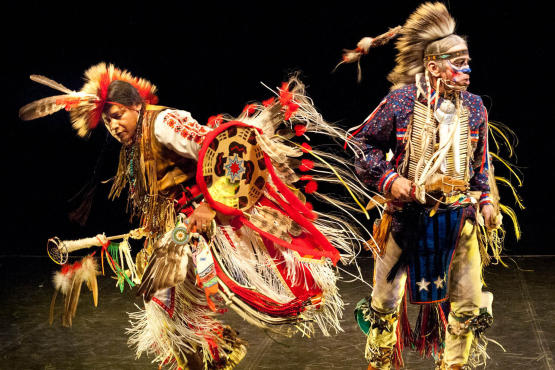 While most people use the word powwow to refer to a meeting or conference, the phrase actually refers to a special gathering of Native American people. These festive events celebrate and honor Native American culture with singing, dancing, and socializing. Visitors to the Emerald Coast in early November will have the chance to see this unique celebration for themselves at the 26th Annual Thunderbird Intertribal Powwow. Located minutes away from our Destin hotel, the Intertribal Powwow is a one of a kind festival with something for everyone.
The Intertribal Powwow will be held from Friday November 1st to Sunday November 3rd at the Niceville Mullet Festival Grounds, Corner of FL Highway 85N & College Boulevard, Niceville Florida. Every day of the festival will feature intertribal dancing accompanied by traditional drum music and singing. Be sure to attend the powwow on Sunday at noon to find out which group won the annual dance competition!
In addition to incredible music, the powwow also offers opportunities to buy authentic Native American crafts and artwork from all over the U.S. Many of the artists will be onsite to demonstrate their trade and answer questions. Guests at the powwow will also have the chance to hear traditional tales told by expert storytellers. Tickets to the event are only $5 per person.
After enjoying your time at the Intertribal Powwow, you will be ready to retire to your room in our Destin hotel. With a pristine private beach, complimentary gourmet breakfast and a beachside Tiki bar, it is easy to see why the Henderson Park Inn was voted the most romantic hotel in North America. Visit our Amenities page to learn about everything our bed and breakfast has to offer!