Meet The Team
---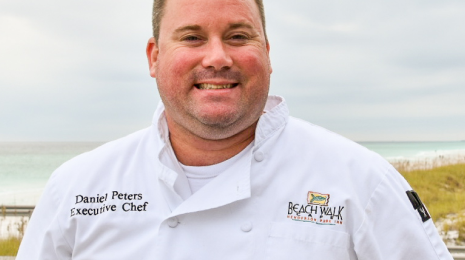 Executive Chef Daniel Peters
Born and raised in Destin, Beach Walk Café's executive chef, Daniel Peters, brings a unique perspective to the kitchen, bringing together locally-inspired ingredients and flavors together with his expert culinary skills. He first entered a professional kitchen at the age of 26, gaining his first taste of fine food and wine knowledge at Chan's Wine World's original location. But, in 2011, after a trip to the area, Peters decided to move to Napa Valley to further his curiosity of culinary culture and lifestyle. It was here Peters studied under a number of world-renown and award-winning chefs, including Douglas Keane, Sang Yoon, Jake Rand and Stephan Barber. All of which he attributes the entirety of his cuisine knowledge. He returned home with a goal of using what he learned to assist in the elevation of Destin's food culture. Now, he's working to bring about a Gulf-to-table concept at Beach Walk, crafting scrumptious fresh catch features daily, and share his incredible creations with the community that raised him.
---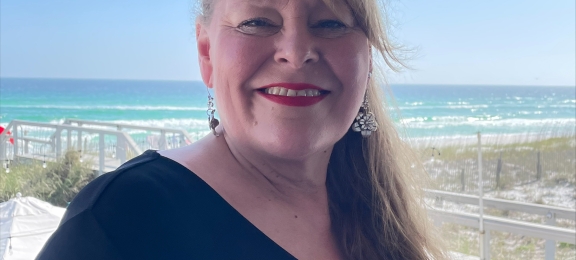 General Manager Samantha Bell
Samantha has many years of experience in fine dining management, as well as being a Certified Sommelier from the Court of Master Sommeliers. She has managed for restaurant groups across the nation in cities such as Washington D.C., Denver, Dallas, Houston and Beverly Hills. During her 30 years in the restaurant industry Samantha has received numerous Wine Spectator awards, and a Michelin Star while managing a high-profile restaurant in Beverly Hills, CA. We look forward to sharing her wine selections and summer libations with you.